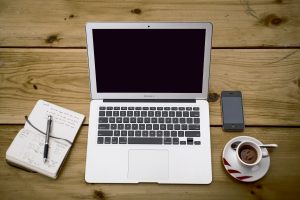 One of the most widely used terms around the globe are service desks and help desks. Let's dive in with some tips and examples that point you to choosing the best option for your company.
What Is A Help Desk?
From a simple point of view, IT help desks are classed as a tactical solution that aids with the immediate incidents, technical issues and needs of its users. By nature, the help desk is reactive and its users expect that it is speedy and efficient. In essence, the IT help desk can be easily separated from larger desk operations to improve customer service.
The following are some of the main features of the help desk:
* Help desk acts as a singular contact point for any IT support
* Offers a tracking solution for any incoming incidents
* Automatically tracks tickets, email notifications, and routing
* When compared to others, it offers service and incident request management
* Can be integrated with various ITSM practices with some limitation. These include knowledge and configuration management
* Provides Level 2 and 1 support while being able to easily and quickly pass incident ownership
* Provides end-users with self-service options
The help desk has a specially designed toolset that can easily and efficiently provide support for service and incident request management. It also facilitates the functionality of basic change. In the case of smaller organisations that hardly rely on IT, the help desk is a very cost-effective and sensible choice.
From experience, most smaller organisations have already purchased the toolset and implemented it without the need for the high levels of complexity associated. In essence, they're barely scraping the surface. As such, they could have easily saved the money and reaped the same benefits if they had used help service desk software UK solutions. Complicated management solutions are not always needed to have the desired effects.
What Is The Service Desk?
In comparison to the help desk, the service desk offers cross-organisational strategic solutions. It focuses on the context and a wider range of needs as opposed to resolving the user's problems. According to ITIL, the service desk is a single point of contact between users and a service provider.
The service desk aims to manage service and incident requests while handling communication with its users and has a component revolving around the help desk. The service desk was created to improve business and IT operations within the organisation. Service desks continually seek opportunities to facilitate all of the IT processes that the help desk does more efficiently.
The following are some of the main features of the service desk:
* Can be completely integrated with various ITSM processes
* Acts as the SPOC for applications, IT areas, and various business processes
* Keeps track of the compliance associated with service level agreements
* Can easily deal with service and incident requests with a specially designed service catalogue
* Communicates and integrates with management databases
The service desk is more suited to very complex IT systems that some mature organisations employ. In some instances, these are easily integrated with third-party vendors as well as heavy reliance on IT infrastructure. These are important for full-blown ITSM solutions and can be facilitated with the integrated service desk function.
Best Practices For Choosing The Right Tools
If you visit various forums such as LinkedIn and others, you'll stumble upon heated debates focused on this subject. Most of these aim to differentiate the software used. However, based on experience, the best practices can be found here and should be considered before selecting a service for your organisation.