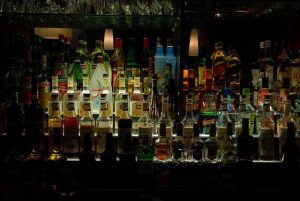 Winchester is not only one of the most popular student hubs in the UK, but also one of the country's oldest cities and an awesome tourist destination.
This travel guide shows you where Winchester is located, what are some of the best things to do in Winchester, as well as neat facts and information about the history and the cultural life of this great city.
Location
The city of Winchester is located 61 miles South West of London, on the course of Itchen and very close to Southampton. Winchester counts about 117,000 inhabitants.
Winchester is known for its vibrant nightlife. There are countless bars, clubs and restaurants that cater to a wide range of customers, so you know you could find just about anything you may wish for. Here's a selection of such places you might like. Check them out to see how they fit your idea of having fun.
Vodka Bar And Nightclub is the place to be if you're visiting Winchester and you're in search of some good night's fun. This club boasts different nights, as well as a fresher's week. Check it out for some amazing live music and DJ sets.
The Black Bottle is another great place to try while in Winchester. This pub boasts a relaxed and laid back atmosphere, with friendly staff ready to prepare and serve your favourite drinks.
Last but not least, there's The Winchester Club, the premier social club in the city, a place where you can enjoy playing pool, bowling, poker, and more. You'll love every minute of your time spent here!
The strong and proud history of Winchester is a great reason for celebration. The locals don't waste any opportunity to celebrate the most important moments in the history of their beloved city. Also, there are some very good museums to add to your bucket list such as the City Museum of Winchester and Winchester's Military Museum. All of these museums are interesting and affordable.
Cinemas are another interesting attraction, as they offer you great opportunities to spend some cool nights out with friends watching exciting movies. Everyman Winchester is one of the best cinemas in the city, a mix of cinema and cafes, a place where you'll have a great time looking at a wide array of movies in different genres. If you are planning a one off outside event, Winchester bar services can offer you outdoor bar hire.
The Winchester festival and other such events are as many opportunities for you to meet with your peers and spend quality time together, enjoy live music, talk about life, and even have a drink or two. Beware, though, tickets sell rather quickly, so make sure you book yours as soon as possible. These events are best for bringing local people closer together. Should you intend to move to Winchester, you'll need to attend such events to make new friends and to get in touch with your neighbours. There's no wonder these festivals are so popular among tourists and locals alike. They are an endless source of fun and excitement.
Things To Do In Winchester With Children
Winchester enjoys an excellent public transport service.
The Park and Ride service provided by Stagecoach South covers all areas and neighbourhoods of the city. Should you need to travel to Southampton or to other cities, you can rely on Bluestar services to get you there in a fast and comfortable manner. Megabus and National Express are two other national coach services that link all of the major cities in the area.
The Winchester Railway Station is the main train node of the city. It links Winchester to London, Birmingham, New Castle, Portsmouth, Bournemouth, Manchester, and Southampton.