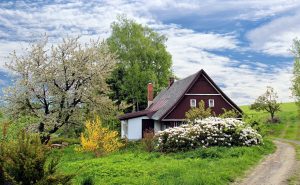 There are major chapters in the lives of most people and they are known for being the most enjoyable and stressful at the same time. The most common chapters are getting married, having a baby, and buying a home. The electric sides of things can be a challenge for most people because they don't know a lot about it. Many people don't know the common pitfalls, which makes it hard for them to avoid them. You could hire professionals like Electric Heating Expert, or the checklist below can help you:
The Monthly Costs
It is a good idea to learn more about the average costs for electricity and gas bills when viewing your dream home. It is important to do this because you are going to factor them in your future outgoings.
Home Inspection
This is another area where you need to look at. Before you can have a home inspection done, keep in mind that superficial touches like built-in ovens, granite worktops, new tiles, and freshly painted walls can hide major defects. This can be an issue to do with electrical cabling, electric heating circuit, fuse boxes, water and gas supply, and mains earthing.
A qualified electrician is going to conduct a thorough survey of the home, and you can then sit down and talk with them about the results. This will highlight some of the problems or areas of concerns.
It is a good idea to request a formal investigation or EICR because it covers all areas like fixtures, fittings, and the safety of electrical installations in the property. Some other areas the EICR is going to look at apart from the above include;
– Consumer units and fuse boards
– Fire detectors and hard-wired smoke alarms
– Panel and storage heaters
– Boilers
Who Can Carry Out a Property Survey?
When you request a property survey it is important to double-check that the surveyor doing it has been registered as a member of the following: The Residential Property Surveyors Association (RPSA) or the Royal Institution of Charted Surveyors (RICS). Both of them have different levels of surveys, and this is going to reflect on the pricing. Two main factors are going to determine the type of survey needed, the type and age of the property.
House Viewing
When visiting a house or flat you are interested in, there are a couple of things you are going to do to make sure the property meets your requirements. Below are some great suggestions that will go a long way in making you feel more confident about a given house before you put in an offer. You will also know whether the home is worth the asking price or not:
– Are there exposed wires
– Are there any signs of mould/damp or condensation?
– Are all the switches in the house working?
– Are power sockets conveniently placed? How many are there?
– When was the fuse box last checked? How old is it?
– Is the boiler noisy? What is its service history like?
– What is the EPC (energy performance) rating of the property? It is a good idea to look at this because it is going to determine the energy you are going to use, which is going to dictate the monthly running costs.
– Is heating provided or do you need to get electric radiators? Is the property benefiting from a conservatory?
– Has the property been insulated properly? Insulation is very important because it has an impact on your energy bill.
– Does the property have central heating or are do you require electric radiators?
All of the above tips will help you know more about a property before buying, especially if you are a first-time homebuyer.