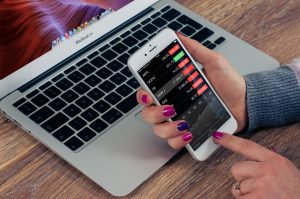 Marketing can be a difficult venture but it's a worthwhile investment if done right. A video production company in Nottingham has put together these 5 free and quick marketing techniques to help your business enjoy the results within a few days.
1. Google My Business
This is a platform used to list local businesses and is owned by Google. When people are looking for a business on Google, they are mostly looking for those within their region. Therefore, if you are relying on this tool, you need to make sure your business is visible online.
Note that, you can be visible online but your listing needs to be appealing and attractive. Google My Business comes in handy in this case. Here, you will display useful and relevant information about your business such as your contact details, opening and closing hours, a brief description about your business and your exact location in the city or town.
Customers can also leave reviews on Google My Business that are visible to other prospects. Many people trust online reviews since they work as a personal recommendation so you should ask your customers to leave the reviews. They will influence the future buying decisions for other customers.
2. Subscribers.com
There are many ways to increase your website's traffic but the fastest way to do it is through push notifications for mobile and web. When any prospects click on your website, they will get a pop-up on the top left-hand side requesting to allow or block notifications.
If they click on 'allow', you can provide them with content frequently to re-engage them and bring them back to your site using push notifications. It's the fastest way to communicate with your previous site visitors. Its' GDPR compliant and there is no need to bombard your customers with emails with too much information.
3. LeadFeeder
It's a great tool which provides you with insight into your potential customers. Leadfeeder is a great way to track your site visitors, using their IP addresses. You can find out who has visited your website and what pages they have seen on your site. Also, you will find out how long these people have spent on specific pages and also how they found your business.
Such information is very valuable because you will have an idea of your warm leads. These are people who are ready to buy from your business so you will know who to contact to follow-up. Note that, many site visitors often leave without making contact so this is a leg up for you.
4. Mozbar
If you have heard of Moz.com, you should know MozBar. You can use this tool to compare and view the domain authority of your business then compare it to that of the competitors. It's very critical information that you need to boost your business. Domain authority is one of the main things that determines your site's rankings on the search engines. It's made up of 40 ranking signals such as the the quality and overall number of links going to your site. If your website has a higher domain authority, it will get a higher ranking on the search engines. Also, it translates to many clicks from prospects.
5. Think With Google
Here, you can check the speed on your website for both mobile and desktop users within minutes. Also, you will receive a detailed report on the way forward if you don't get positive results. Site speed is very important when determining whether or not a customer will purchase from you.
If it takes a while for your site to load, they will close it immediately and run to the competitors. You need to improve your customers' experiences if you want your site to get a higher ranking on Google. Remember, it's a reflection on what you are actually doing.
In conclusion, whatever you give your customers translates directly to what you are offering them. If you need to market your services, use these or more tips to increase your site's visibility and make sure your customers can find you effortlessly. As much as marketing is tiring and overwhelming, you can do it without any hassles for the best results.