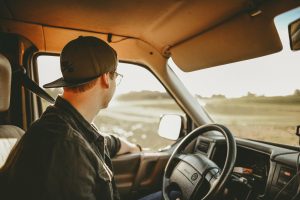 Just a decade ago, things were much different for HGV drivers. However, the situation has gradually improved over the years, and flexible working as an HGV driver has moved from completely non-existent to a luxury offered only by select companies to now an absolute necessity.
Not a 9-5 Job
One key fact about being an HGV driver is that you are never working a 9-5. Your hours constantly change depending on the day, time of the year, and weather conditions. Basically, each day is a different day. You don't have to worry about going to the workplace at the same time every day. Rather, you will have pre-planned routes and travel to different locations, delivering different items every day. For instance, on Monday you might be delivering things to numerous clients in London. On Tuesday, you may find yourself driving from London to Manchester and back. On Friday, you might be undertaking a long-haul journey to deliver in Europe. Depending on your employer, and the distances to be covered, you can choose the days to work.
Time Off
Adding on to the above point, working as an HGV driver often means that, to a certain extent, you have the freedom to choose your working hours and working days to suit your preferences. This also means that you do possess some control over your time off. It is rare for HGV drivers to be restricted to 'whenever the boss says you can take off'; rather, they have some say when it comes to when they take time off and for how long. This not only applies to when you take your annual leave but also during the week you work. Thus, in case you need to be at home on certain days of the week for the kids, you can arrange to have your day off align with your personal plans. While this is a benefit that is rarely mentioned, it does make a huge difference.
Control Over Your Working Environment
HGV drivers are one of the few groups of workers that have total control over their working environment. While you obviously can't make structural changes to your cab's interior, there are many things you can do to really make the place your own. As an HGV driver, you can decorate your sleeping area, hang decorations (provided they don't compromise your vision), install mini-fridges, and make it a much better place to spend plenty of time in. You have the choice to play whatever music you want, audiobooks, or podcasts, however loudly you desire. You are also free to wear whatever clothing you want, stock up on whatever snacks you want without having to worry about other people taking a bite. The lack of flexibility is one of the biggest complaints made by office workers. This isn't something that you need to worry about as an HGV driver.
Job Security
While this doesn't necessarily indicate flexibility, you need to hear us out. HGV drivers are in high demand in the UK. This has not only been being fuelled by the current pandemic but also because delivery drivers play a key role in sustaining the economy. This has translated to increased employment opportunities for HGV and LGV drivers in the UK. Thus, as an HGV driver with your HGV training complete, you have all the flexibility you can want in choosing who to work with, the company you want to work for, and the type of HGV and cargo you want to drive.