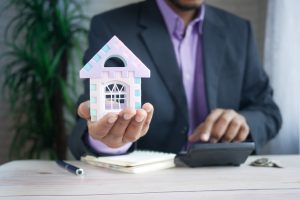 When a landowner doesn't have the experience or time to deal with the business-related tasks that are involved in owning a property, hiring a property manager is an option that is available. A property manager is basically the middleman between a renter and owner and is responsible for various tasks which include handling property maintenance. If this is a profession you are interested in, then you will need to know what is involved in property management and the responsibilities associated with it.
In this article, I will be defining property management, discussing the property management license, and the different duties that are faced by property managers daily.
What is Property Management?
This refers to managing and overseeing various residential and commercial real estate properties. It includes managing all of a property's daily operations including dealing with tenant complaints, handling maintenance, and collecting rent. The responsibilities that a property manager will have are going to depend on the contract they have with the landlord.
For instance, a property management firm can be hired by a landlord to assist with collecting rent or another single task, or it can be stipulated that they would like them to handle all of their property's business operations.
What is a Property Management License?
For this profession, property managers will usually need to hold a real estate broker's license or a property management license. A property management license makes it possible for a property manager to work in the field of real estate and conduct business-related duties in the industry. The specific licensing requirements are going to depend on the area where you work and live. You will not only likely be required to have a license, but obtaining it will give you credibility within your field as well.
You can obtain a property management license through real estate boards, local authorities, or state governments. To obtain your property management license, you must have your high school diploma and be 18 years old at least. However, an increasing number of companies are wanting property managers to hold a bachelor's degree in real estate, business, or a related subject.
What are Property Management Firms?
These are offices that property managers work in. A firm can be hired by a property owner to maintain and manage their property when they do not have the capability, experience, or time to manage the property on their own. There are many property management firms located throughout the country that offer real estate help.
Property Management Responsibilities
The specific responsibilities that a property manager will have will entirely depend on what is stipulated in their contract with the landlord. Some landlords might just want the rent to be collected by a property manager, while others might want the property manager to overall all of the aspects related to their property. The following is a list of different responsibilities that a property manager might have:
Understanding landlord-tenant regulations and laws
Handling repairs and maintenance requests
Managing rent
Managing tenants
Handling taxes
Managing the budget
Supervising other employees
1. Understanding Landlord-tenant Regulations and Laws
Good property managers need to have a thorough knowledge of both national and state landlord-tenant laws. It involves knowing how to screen tenants, end a lease, evict a tenant, and much more. The better your understanding of the regulations is, the better and more property manager you are going to be.
2. Handling Repairs and Maintenance Requests
One of the major tasks that a property manager might have is ensuring that the property is well-maintained. To make sure the environment is safe and habitable, property managers must respond to repair and maintenance requests right away. It involves handling trash removal, extermination, water leaks, and more.