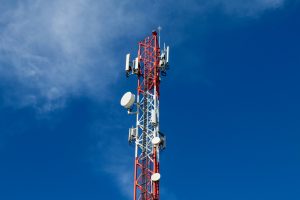 Advancements in the telecom sector towards the late 1990s necessitated more efficient billing systems. But it is in the last couple of years that billing systems have become relevant and important just like the other aspects of the telecom sector. Complexity in the mobile device technology and pricing have also created an opportunity for a robust system to provide solutions for the digital era, such as intelligent and cloud billing.
Global billing solution providers have continually equipped their solution with additional features to ensure that both the telecom operator and consumer do not suffer any inconveniences related to billing.
Billing Process at a Glance
A basic billing system follows the following steps:
Call data collection
Recording of the call data in a customer database
Call charges calculation
Inclusion of all the additional charges
Bill processing
Invoice generation
Dispatching the invoices to the respective customers
Some of the advantages of a telecom billing solution are outlined below.
Bills are itemised
The telecom billing system makes it possible for companies to dispatch detailed bills to their customers. Such bills contain all the relevant details relating to outgoing calls as well as other services.
Billing Is Highly Accurate
Telecom companies with a huge customer base have to make sure that their billing system is efficient and error-free. As such, telecom billing companies should ensure the accuracy of their bills by aiming at zero error rates in their bills.
Availability of Information to Their Call Centre Agents
With a robust billing system, customer service personnel can easily fetch the details of a customer in times of query. This helps solve customer issues efficiently, therefore resulting in more satisfied customers. Ultimately, this helps such companies retain their customers.
Checking for Duplicate records
Advanced billing systems ensure that duplicate records are detected and removed from the system, which ensures that the system is not overburdened. What's more, false info such as social fake email addresses are also flagged by such systems.
Paperless Bills
With the introduction of smart gadgets in the market, telecom companies have taken up the use of e-bill statements, which is massively cost-effective for such companies. Paper, printing and bill dispatching costs are all eliminated by the generation of paperless bills.
Telecom Billing Solutions in the Future
Cloud computing – soon, the implementation of cloud-based telecom billing solutions will be implemented by almost all service providers. Cost control is a major benefit of cloud technology in the telecom billing process. Security of data is yet another benefit associated with cloud-based tech. Scalability of systems using this technology is also another factor that guarantees its expansion in the telecom market in future.
Convergent billing – convergent billing is constantly increasing in popularity for its numerous benefits. Convergent billing can generally be termed as a billing system through which multiple bills from a single operator such as data bills, postpaid mobile bills and IPTV can be generated on one invoice. The cost of marketing and implementing various services can be controlled through this process. It also helps companies to attract customers by providing wholesome service packages at reduced rates.
Self-service – Some telecom companies are offering self-service facilities to their users through which the users can modify plans, manage and monitor their accounts easily. This, in turn, reduces the need for customer care agents.
For now, it is difficult to picture the telecom industry without an efficient solution. As such, companies have to reinforce their operations by using high-tech billing solutions.