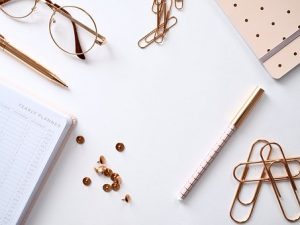 How your work environment looks is arguably less important than many other things. Nevertheless, a fun office space, with plenty of daylight, with cheerful colours and inspiring layout can boost your day-to-day performance. UK employees prefer to work in an environment that stimulates their creativity and motivates them to be more productive. Not everything boils down to free tea and coffee.
Here are the top five coolest UK offices in 2019:
Dr. Martens
The Office: This office is located in Camden and it is well known for its musical background. As you enter the reception area, you can't but notice the huge amp wall that secures a pleasant musical ambient. Furthermore, meeting rooms are themed around different music genres such as Indie, Punk, Blues, and Jazz. Social spaces feature a video wall, a drum kit, and even a bleacher-setting mixer. There are also recording rooms with full sound protection, where you can enjoy some privacy while recording your creations. The 'on air' signs ensure that nobody will disturb you during these periods. Well-being rooms, coffee machines, and many other such features contribute to creating a comfortable and motivating work atmosphere.
What Employees Say: According to some former employees, this employer cares for both customers and staff, securing a pleasurable work environment, with excellent staff benefits and with clear rules that contribute to building respect for the brand.
Reward Gateway:
The Office: One year and a half in the making, this office was designed with the most important values of the company in mind. The mission of this company is to help its clients improve their employee attraction, engagement, and retention rates. Staff are allowed to choose where they want to sit rather than being assigned office space. Bathroom facilities are gender-neutral. The Cafe features a Tracey Emin installation, which is titled 'Be Brave".
What Employees Say: They are pleased with the efforts of the company to create a motivating work environment by showing flexibility and by going the extra mile to maintain a high level of happiness and satisfaction among employees. Some people working here are also happy that they don't need to wear a suit.
ASOS
The Office: The headquarters of this company are located in Camden, in a former tobacco factory. The building boasts an art deco style with bright colours, natural light, and modern work spaces.
What Employees Say: They are happy that they can unleash their creativity and work on any ideas they may have. Leaders inspire teams to work better and faster, the benefits are great, and the workspace is awesome.
Gamesys
The Office: The huge monkey and the sweets in the reception area will surely grab your attention as soon as you step in. The relaxation areas have fridges full of beer, wine, soda, and various refreshments, and the pool table is waiting for you to try it. The Christmas celebration is the perfect opportunity to attend some cool circus and Mexican wrestling performances. Briefly, this cool-looking office is also as fun as can be with a Bonzini B90.
What Employees Say: They love the nice salaries and benefits, but also the motivating and fun work environment. They consider their offices as one of a kind in the gaming industry.
Skyscanner
The Office: This Company promotes a culture of experimentation. This is how it comes that their employees work in dedicated horizontal pods or in squad rooms. Whenever you need to step away from your computer for a break, you can join a yoga session or play some table tennis or Xbox right there, at work.
What Employees Say: They appreciate the benefits such as yoga and mindfulness classes, discounts, health insurance, and pension plans. They also enjoy working in teams on the most difficult projects while maintaining an autonomous environment that offers them the space they need to be creative and productive.