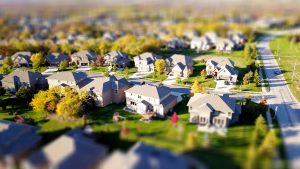 The best way to get a clear picture of a home you are about to purchase is to ask some astute questions. Here we have collected a list of questions every home buyer wants to ask, but often forgets.
1. Why are the current owners looking to sell?
This information will decide your approach for making an offer. If you find out that you are dealing with highly motivated sellers looking to sell house fast, they may be interested in reducing their asking price if they can make a move quickly. Especially if you have your mortgage in order and have a favourable position with no chain.
2. How long has the house been on the market?
The lapse of time house spends on the market can be affected by its price, the type of property it is and the demands being made by the local market. The current average time between addition to Rightmove and the date a buyer has been secured, is 63 days.
3. Has the house had any major building work recently?
Older properties would be best surveyed by a professional if there are concerns about their conditions. But, asking about any work that has been recently done on the home can provide some preliminary insights. While you are viewing the house, you could ask about any improvements, renovations or extensions that have been added to the home. Not only dos this give you a good idea of the conditions of the home, but your will also get an idea of what options you have for extending the property –– provided the virtual staging solutions along with the planning permissions are approved.
4. What's the parking situation?
Some properties may not have an annex or designated parking spot and you will have to think ahead. If you were to have visitors where would they leave their vehicles? Is there any chance to get disabled parking on the main road? You can also contact the local council and see about getting your own designated parking spot.
5. How much will the bills be?
Knowing what the cost of living in this home will be can help you get a better idea of your financial future there. In addition to inquiring about the cost of council tax, be sure to look over the Energy Performance Certificate (EPC). This document shows the energy performance of the home on a scale from A to G as well as what the potential rating could be if energy improvements were made.
6. Is the property part of a chain?
Here is another place where you may be able to bargain the seller's price. If the seller has already found the location where they hope to move they may be willing to accept a lower cost to make a faster move. But, if not, you may find yourself embroiled in a delayed chain, this will mean waiting and you will need to consider the viability of that option.
7. Does the local area have any issues to be aware of?
In addition to making sure the home is comfortable and well-suited to your needs, you should take the time to look around the neighbourhood. You could ask the neighbours what the traffic will be like when you are getting off work. If you will be leaving and arriving by public transportation, be sure to come both in the daylight and night to get an idea of what that will be like.
8. What's included in the sale?
Everything you find out here can help you make an easier move over the next few weeks. If the white objects, like the stove, washing machine, dryer, etc. are included in the asking price that will be a few things that won't have to be moved.
9. Who are the neighbours?
Some buyers will find this question more important than others, but it is important to make a good connection with the members of your community. Some people may find an active bustling neighbourhood with barking dogs and playful children nerve-wracking. Others might be perfectly suited to such the energy levels of such an environment.