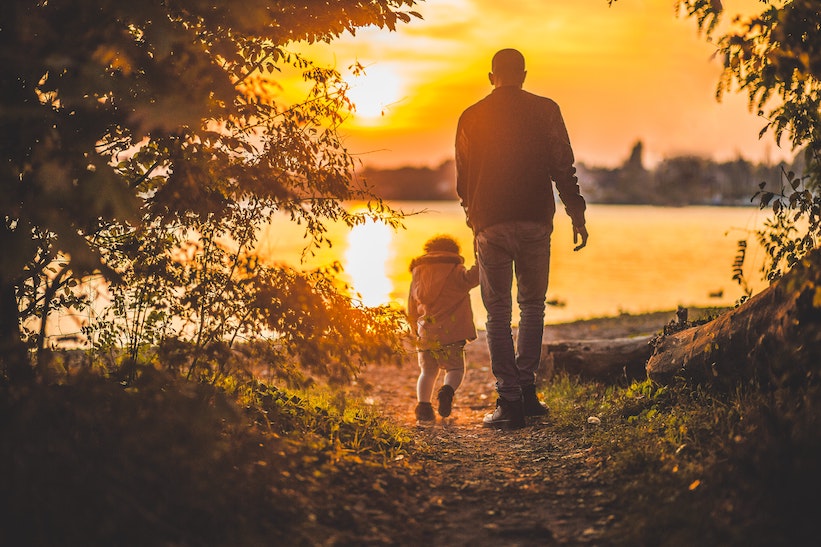 Happy Father's Day to every dad out there. Have you ever wondered how, why, and when this special day first started to be celebrated?
The following is all the important things you need to know about the special day called Father's Day.
When is Father's Day 2019?
Father's Day is celebrated each year on the third Sunday in June. This year Father's Day in the UK was on Sunday, June 16.
Fathers are typically showed with gifts and cards on Father's Day. Some families go out to celebrate together. Younger children have a tendency to make handmade gifts for their dads at extracurricular clubs and school, making things like cards, paintings, and drawings, which brings to mind the silver cups for baby and other gifts that fathers would get their newborn children.
As family structures and society continue to change, stepfathers are now celebrated on Father's Day by some people. There have been some calls in recent years for a Stepfather's Day. However, there has been no official discussion or introduction of such a holiday.
Why is Father's Day celebrated?
Celebrating Father's Day comes from the United States, and followed Mother's Day first being observed in 1908 in the US.
Anna Jarvis, an American social activist, lobbied the government to have an official day in the US for honouring mothers. She dedicated her life to this cause following the death of her mother in 1905. In 1908, though her bid for making the day a national holiday was rejected by the US Congress, people in all of the US states had begun to celebrate the day by 1911.
Grace Golden was the woman who was behind Father's Day first being observed on July 5, 1908. She was from Fairmont, West Virginia and spoke to her pastors, recommending that fathers should also be honoured. She was inspired by Jarvis, a fellow West Virginian, as well as the Monogah Mining Disaster that occurred in December 1907. This disaster resulted in the deaths of 360 men – which included 210 fathers. Grace Golden Clayton made the argument that the town's children needed to have a special time for remembering their fathers.
Grace's father was Rev. Fetcher Golden, who had been a Methodist minister and died in 1896. Just like Anna Jarvis had done, she suggested the Sunday that was closest to her father's birthday, July 8, in honour of him. Although the event was held, it was not promoted outside of the Fairmont area and had only a limited impact due to the July 4 Independence Day celebration.
However, the next year, the idea got picked up by the other side. Sonora Smart Dodd, who was from Washington, after she heard a sermon on Jarvis' Mother's Day, spoke to her pastor in 1909 telling him that fathers should be honoured just like mothers were.
Dodd was one of six children. She was raised by William Jackson Smart, a single parent and civil war veteran, after Ellen Victoria Cheek Smart, who was her mother, died during childbirth.
Father's Day: A National and International Holiday
In 1910 the very first 'Father's Day' was celebrated in Spokane at the YMCA, and a number of cities and towns across the US followed suit.
Throughout the US, support for an official Father's Day increased quickly and President Calvin Coolidge in 1924 pressured state governments to recognise the celebration.
The first presidential proclamation to honour fathers was issued in 1966 by President Lyndon Johnson. It made the third Sunday in June officially Father's Day. President Richard Nixon, six years later, signed this into law, which established this day as a national holiday – although it does not enjoy this same status in the UK. This move came following a campaign waged by several public figures, which included Senator Margaret Chase Smith. She wrote to Congress in 19757 that if both parents could not be honoured then they should desist from honouring either one and that singling out one of the parents while omitting the other was the most grievous insult that could be imagined.
The UK is believed to have adopted celebrating Father's Day from the United States following the Second World War. Although originally Grace Golden Clayon campaigned for this day to show appreciation for all of the fathers who had lost their lives in a mining disaster, the day now simply exists for celebrating fathers all over the world.