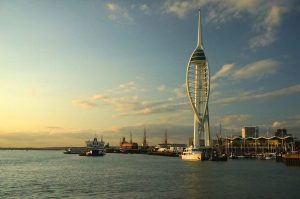 Are you sick and tired of going to the same family attractions all the time? Whether you are on the south coast or in Scotland, there is something new for the entire family to enjoy that you might not be aware of.
With many of the following options, it is much less expensive to book in advance online and you might even discover that your tiny kids can go for free.
Treetop Adventure in Guildford
Wild Kids is the tree top adventure which is suitable for 6 – 12 year olds, but there are also options for bigger kids. It's fun for all the family, and perfect for group bookings and parties.  Set yourself a challenge and see how easily your little ones take to the trees with fearlessness and take your breath away!
Dreamland in Margate
This is a Victorian pleasure park that has recently undergone an £18m upgrade and restoration headed by designer Wayne Hemingway. He has recreated an exciting amusement park from days gone by, including rides like the white-knuckle modern-day rides, 1970s Chair-O-Planes, 1940s Double Decker carousels, and the 1930s Caterpillars. I especially love the twirling teacups, which are a classic ride that pays homage to Britain's Street Culture – Hippies, Beatniks, and Mods. The famous Scenic Railway will be re-opening later this summer in the park.
KidZania in Westfield London
This highly anticipated attraction makes it possible for children to be singers, firefighters, pilots and more at this very impressive world of make-believe. There is the opportunity to try out over 60 role-play, real-life activities which helps your children learn valuable skills like financial management, independence, and teamwork.
Shrek's Adventure in London Southbank
Climb abroad the 4D bus ride and allow your favourite donkey to guide you on an amazing journey. When you embark on Shrek's Adventure you will go from the Sway through to 10 magical lands. You will meet Puss-in-boots, Gingy, and the rest of the gang, along with a number of other very familiar faces from DreamWorks. Book early, since all that is available are timed slots.
HMS M.33 at the Portsmouth Historic Dockyard
The M.33 adds to the already noteworthy maritime antiques in Portsmouth. In August it will be joining the ranks of HMS Mary Rose and HMS Victory on the Historic Dockyard. First launched in May 2015, HMS M.33 is the sole British veteran that remains from the Gallipoli Campaign, and the only WW1 British warship that will be open to the general public during the centenary year of Gallipoli. Children will especially enjoy participating in the battle experience, which will help to bring to life the history of the ship, the history of Gallipoli and the stories of the brave men who served on board.
Chester Zoo Islands in Cheshire
Chester Zoo will be opening the UK's most ambitious zoo development in July. It is an immersive recreation of six different South-east Asian islands along with their biospheres. The Islands feature the natural climates of Sulawesi, Sumba, Sumatra, Bali, Papua and Panay, complete with the stately Sunda gharial crocodile, prehistoric-looking birds, and carnivorous plants.
Peak Wildlife Park in Staffordshire
The newest British wildlife park is located in Winkhill, close to Leek, where visitors are able to get up close and personal with wildlife that ranges from lemurs to wallabies and penguins. The park offers four interconnected and unique animal experiences which showcase exotic and endangered animals from three different continents. The park also conducts some very impressive breeding programs to assist endangered species.
peakwildlifepark.co.uk; children from £5.95; adults from £7.95.
New Forest Aqua Park in Hampshire
The first outdoor aqua park in the UK is located on 50 acres of beautiful New Forest countryside. It launched in May and is well-suited for anybody who is six years old and over (you also need to be at least 110cm tall). It includes trampolines, see-saws, slides and an ice-tower as well. Open all summer long, this attraction is part of numerous other activities which include fishing, water skiing and wake-boarding.
Thomas Land in Drayton Manor, Staffordshire
This park has recently undergone a £2.5m expansion, increasing its size by approximately 40%, and features many new attractions and rides. The brand new Sodor Airport features balconies that provide stunning views across the park, and the Thomas VIP rooms are brand new. Watch out for events to mark the 65th anniversary of Drayton Park this summer as well.